Our CHIP key holder was born from a continuous research and thanks to the joint work of craftsmanship and new technologies.
 It is a key marketing tool for all companies who need to keep in touch with their customers by sharing information and providing services and who need to improve their marketing strategy.
 Why do we speak of revolution of the promotional products industry?The key holder has become a useful way to effectively communicate with clients:everyone carries key holders to keep his car's keys, house's keys or office's keys organized, And everyone replaces his key holder just once it is completely worn-out.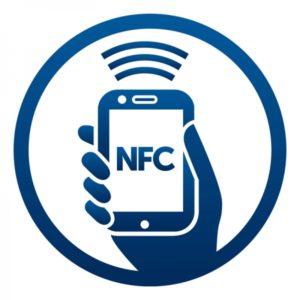 The new key holder with a microchip makes the promotional device interactive and in so doing it opens the way to a wide range of applications both in the field of marketing and brand communication, and in the field of customer service.
What can be stored in the microchip ?
Corporate video
 Social media webpages
 Specific pages in a website
 Landing pages
 Useful information links
 Maps (Google Maps)
 Advertisements
 Emotional content
 Information on specific events
 Fillable forms
 Web sites
 Photo gallery
 Catalogues
 Downloadable files
Thanks to the update iOS 11, Apple opened the path to the NFC technology.  Reading-NFC tags is now supported in Iphone7, Iphone 7 plus, Iphone 8, Iphone 8-plus and Iphone X. We also remind you that NFC tags are compatible with almost all Android devices.