Our range of products includes not only a wide collection of key holders but also a vast assortment of document holders, available in various materials like rubber, bolded leather and imitation leather hide.
Rubber card holders are customizable by silkscreen printing.
The bonded leather is a material made from leather off-cuts, later ground and mixed with a special glue. Bonded leather card holders are usually customized by hot printing.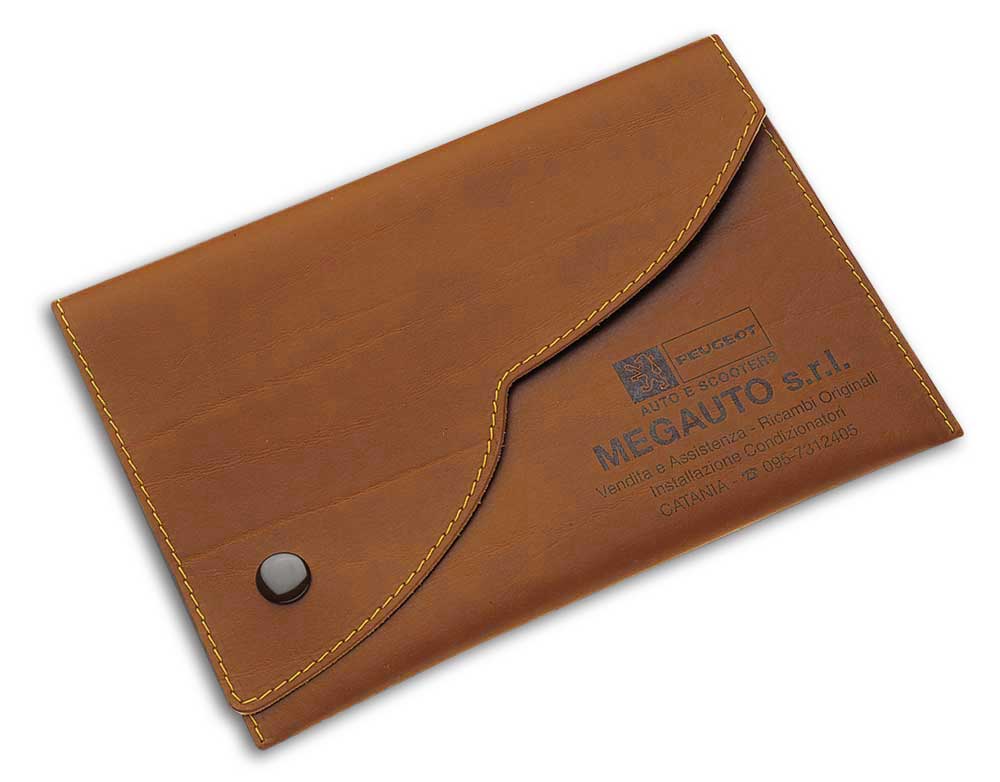 Imitation leather hide card holders are instead made of first quality imitation leather hide and their patch can be customized by branding (blind embossing).